How Does an Online Education Work?
For those who have gone to a public school all their life, transitioning to an online only format could be startling. You may be wondering exactly how digital learning works and inherent differences and obstacles students might face. I'll be going into the concerns you might have regarding an online degree later. For now, let's breakdown the online learning process from soup to nuts.
The Tools You'll Need
This may come as a shock to you, but you'll need a computer and stable Internet connection to get started with an online class. The programs your professors utilize may vary from place to place, but you'll most often be engaged through digital platforms hosted on a server run by the institution or third-party app.
This means you can be versatile in your search for a computer. A laptop or tablet is probably the optimal choice. They allow you to be agile—you can take learning on the go and tackle assignments at the office, while running errands, or at the coffee shop. Although phones can access powerful tools such as Microsoft Office, I don't recommend them. Working and listening to lectures is best suited on a larger screen. Of course, a desktop computer is a solid choice. While immobile, desktop computers are powerful enough to handle more machine-intensive software. Depending upon what class you're taking, such as: video editing, computer programming, or engineering, you might need a desktop with the hardware to properly handle industry-standard tools.
Beyond a computer, the other things you'll need are generally much simpler to acquire. You'll need a word processor and Internet browser for the most basic of assignments. You might also have to buy or download the software required by the online class.
Back in the physical world, it can't hurt to have a reliable notebook and pencil.
Once these requirements have been met, students can start completing coursework.
Beginning a Class
Online classes may operate differently depending on several factors. Namely, what institution you have enrolled in and how the professor teaches. Generally, however, here are a few elements you can expect when logging on to your online class.
Course Syllabus: This is the outline of coursework, lectures, and assignments that will be distributed throughout the semester. It's your roadmap for the class.
Discussion Center: If you're taking an online class with multiple students, there may be a forum for collaboration and interaction with your fellow classmates. You can also field questions and receive help from the professor.
Assignment Module: You might work on a unique software platform for completing and turning in assignments, or you might simply have to email your professor the work you've done.
Tests & Exams: An online exam might only be posted and taken during a predetermined set of time.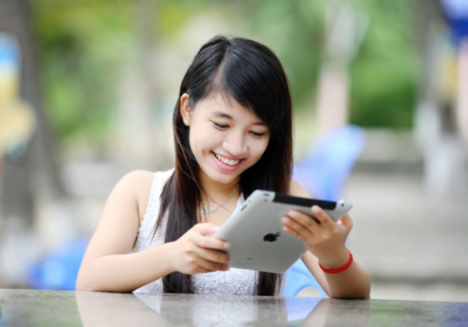 We are sorry that this post was not useful for you!
Let us improve this post!
Tell us how we can improve this post?