Some of the links in this post are from our sponsors. We provide you with accurate, reliable information.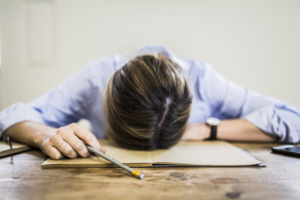 Keeping up with the Joneses may be fun for a while, but when you find yourself swimming in a sea of credit card bills, or being financially strapped every month just to put food on the table, all the unnecessary spending loses its allure… fast!
Drowning in debt is unfortunately, all too common in America today.
With an estimated credit card debt of over $1 trillion ($1,023,000,000,000), and over $2.8 trillion ($2,842,400,000,000) in non-revolving debt (loans), we are a society riddled by overspending. That's according to the stats published in 2018 by the Federal Reserve.¹
All hope is not lost though. While you may be in a tight spot now, it's never too late to set up your financial future in a way that gives you peace of mind.
1. Monitor your credit.
Did you know that you can get a free credit report every 12 months from each of the 3 major credit reporting bureaus? The tricky part, though is deciphering the meaning of it all. That's why I love Credit Sesame. Unlike the other companies, they break everything done in simple terms, explaining how it affects your score and what to do about it!
60% of Credit Sesame members see an increase in their credit score; 50% see at least a 10-point increase and 20% see at least a 50-point increase after 180 days.*
2. Create a budget (and stick to it).
I know it can feel daunting to review your finances each month… trust me, I've been there too. When I began my entrepreneurial journey fresh out of college nearly 2-decades ago, I had some pretty big failures that landed me back at ground zero. But I promise, it's not the end of the world. Knowing what you're bringing in, what you're spending and where you can cutback to pay off that debt faster is imperative to getting on top of your finances. If this is not your thing, talk to a financial advisor and get a plan in place. As you learn more about how to make your money work for you (versus the other way around), your confidence will increase and you will begin to make smarter decisions.
3. Pull money out of the ATM on Sunday night.
Whatever cash you have on hand is all you get. Get in the habit of using cash instead of credit, whenever possible. This obviously also helps you stay within your monthly (weekly) budget.
4. Consolidate your debt.
Interest rates killing you? Are you spending way more than you initially owed, simply because you can't keep up? Talking to someone to help you consolidate everything in one place can help eliminate that burden. Plus, many companies offer much lower interest rates than you're paying now. Another option is transferring everything onto a 0% interest credit card, as long as you have a plan in place to pay if off before the 0% rate expires.
5. Sign up for a service to help!
I can't say enough about Credit Sesame. They're on a mission to empower people to take charge of their credit and loans and achieve their financial goals. When you sign-up for a FREE Credit Sesame account, you have access to your credit score + monitoring, identity theft protection, and savings recommendations.
With an estimated divorce rate in the U.S. of 40-50%², it's been shown that financial stress is the #1 thing couples argue about.³
I think we can all agree that money is a touchy subject. But the fact of the matter is, we need it to survive! Don't let your financial situation hold you back any longer. There is so much more to life than being stressed out about money and feeling like you can't get a break.
Check out Credit Sesame and take charge of your future now!
We are sorry that this post was not useful for you!
Let us improve this post!
Tell us how we can improve this post?